ALL IN ONE WEB DEVELOPMENT SERVICES
you need to consider online contents for your website. Other requirements are our responsibility.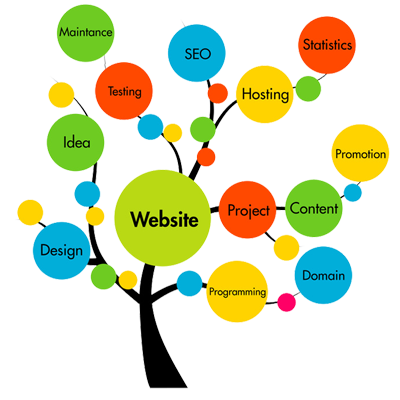 Our All in One Web Development Service is a package of services that includes a domain name of your choice, web design, web development, web hosting, web application development, site monitoring, site backup, SEO ( Search Engine Optimization ), as well as providing email service with addresses @ your domain name. We do everything you need to get the site online and maintain it. All we need from you is direction with the content of the site: the words, photos, and logo that you want to use.
Our All In One Web Development Service packages are included basic android application for your website and we will launch that application on google app store.
ALL IN ONE WEB DEVELOPMENT SERVICE PRICE
Silver Plan
Small & Medium Business
50 Web Pages

700MB SSD Hosting

1 Domain Name

Unlimited Email Account

WordPress

Free Training

Android App

Social Media Integration

Responsive Design

Form Mail System

Monthly Report

$600 for 1st Year
Order Now
Platinum Plan
Company and Shopping
90 Web Pages

1GB SSD Hosting

2 Domain Name

Unlimited Email Account

WordPress/Magento

Free Training

Android App

Social Media Integration

Responsive Design

Form Mail System

Monthly Report

e-Commerce

Master/Visa Payment

$1,000 for 1st Year
Order Now
Diamond Plan
Enterprise Level
120 Web Pages

3GB SSD Hosting

3 Domain Name

Unlimited Email Account

WordPress/Magento/OpenCart

Free Training

Android App

Social Media Integration

Responsive Design

Form Mail System

Monthly Report

e-Commerce

Master/Visa/MPU Payment

Quick Online Invoice System

Static IP Address

$1,300 for 1st Year
Order Now